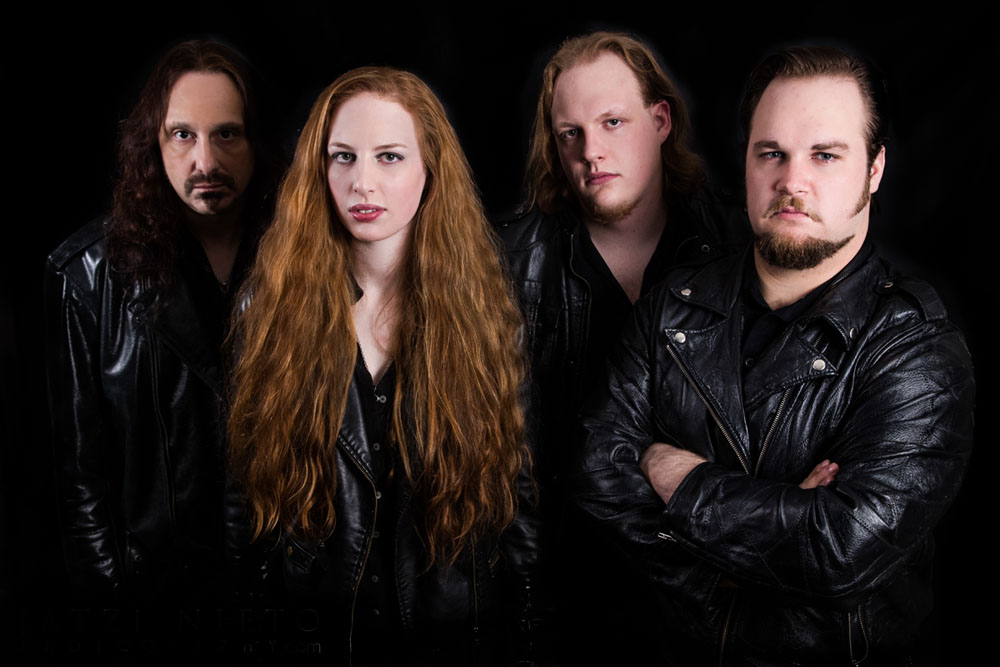 Big news for the epic power metal ensemble from Pennsylvania -
MindMaze
has just been signed to
Inner Wound Recordings
just ahead of their upcoming release for
Back From The Edge
, due out
October 28th
(
October 24th
in Europe).
YAY! I'm so glad these guys found a label that works for them. They're such a fucking talented, imaginative and unique combination of people, and the intensity of their chemistry really shines through on the music - especially when you're talking about their previous release,
Mask of Lies
. That was a
brilliant
piece of work and we can't wait to see what's in store for this next album.
Here is the official press release:
Inner Wound Recordings are proud to announce the signing of the US progressive power metal band MindMaze to the label. Their new album "Back From The Edge" will be released on October 24st in Europe and October 28th in North America.

Despite nearly unanimous praise for the songwriting on their debut album "Mask of Lies", the band has strived harder than ever to craft amazing songs filled with first-class musicianship, memorable hooks, and powerful melodies and riffs. The new album sees the band moving further towards forging a strong identity rather than borrowing little bits and pieces from all over their map of influences.

Mike LePond [Symphony X] performs bass on all tracks on "Back From The Edge". The artwork was created by Carl-Andre Beckston [Seventh Wonder, Harem Scarem, Brazen Abbot]. Legendary Stratovarius keyboardist Jens Johansson lends an expectedly awesome solo and harmony to the progressively-tinged track "Moment of Flight".

"Back From The Edge" track listing:
01. Back from the Edge
02. Through the Open Door
03. Moment of Flight
04. Dreamwalker
05. The Machine Stops
06. Consequence of Choice
07. End of Eternity
08. Onward (Destiny Calls II)
"Back From The Edge" can be pre-ordered at the
Inner Wound Store
, and
Mask of Lies
is available now on Amazon.
MindMaze online:
Website
Facebook
Twitter
[
source
]