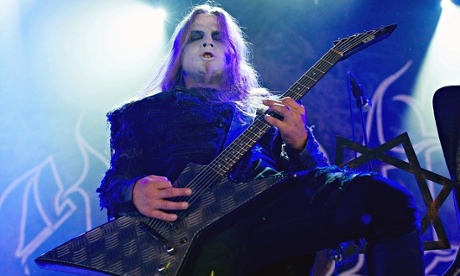 Behemoth
was
detained in Russia yesterday
for "not having the work visas needed to tour" there.
They were finally released today and are being forced to leave the country, as well as pay a fine.
According to
The Guardian
,
Nergal
told Polish TV station Polsat News:
"It seemed like we actually got a really nice judge. And wise, because this was a humane decision … it felt like she sympathised with us."
So it turns out (thankfully) that this wasn't a situation similar to Russian punk chick band
Pussy Riot
, who were targeted by the Putin Administration to be made examples of what happens to anyone who talks smack about the Russian political machine.
Nor did it have anything to do with their tenth and most recent album being titled "
The Satanist
", which I admit to suspecting was the reason when I first heard about this. They have gotten quite a bit of slack for their deliciously evil ways in the past, though.
Nah, this seems like a pretty standard case of bureaucratic bullshit.
Oh well.
Behemoth
will just have to wait until someone finally overthrows the Kremlin or they have an economic collapse to return. Don't worry guys, it's probably not far off.