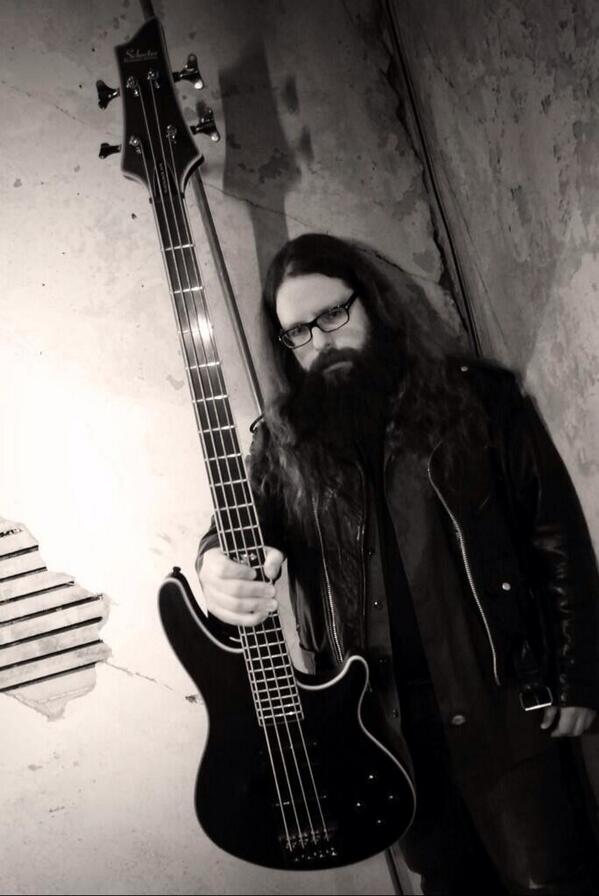 No death is more important or notable than any other. However, I always feel a particular relatable sadness when a musician loses their life at an age where they should have been expecting many more years of it.
Jason had left The Gates of Slumber last September, saying only that it was "just time for me to leave". Who knew his statement forebodingly encompassed more than just his departure from the band.
The Gates of Slumber began in 1998, seeking to turn the tide against the stoner rock trend of the time. They combined elements of Pentagram, Black Sabbath, Saint Vitus, and Celtic frost and went on to create some truly solid doom.
The band's EP Stormcrow was released January 29, 2013 via Scion A/V, recorded by Sanford Parker and featuring cover art by Dave Quiggle.
The band's vocalist Karl Simon wrote on Facebook;
"My best friend died last night. There will be no reunion - no more of The Gates of Slumber". It's dead beyond dead, and I've lost a brother."
"Please be respectful or silent. It's a small world and I'm still alive. Remember that shit."
Decibel Magazine and Atlas Moth have already expressed their sympathies via Twitter, along with many others. Clearly it is a testament to his life and his influence on those who shared in a part of it.
Jason leaves behind his wife, Bridget, and their three children. If you are able, please consider making a donation to the
McCash Family Fund
to help them make it through this difficult time.
View the article
here
. RIP Jason. See you in Valhalla.