Yes, I'm a fan of the British Royals. Really I'm a fan of anything that has rich history involved, like monarchies (overlooking the fact that most now are just figureheads with influence instead of power). So naturally I jumped all over this..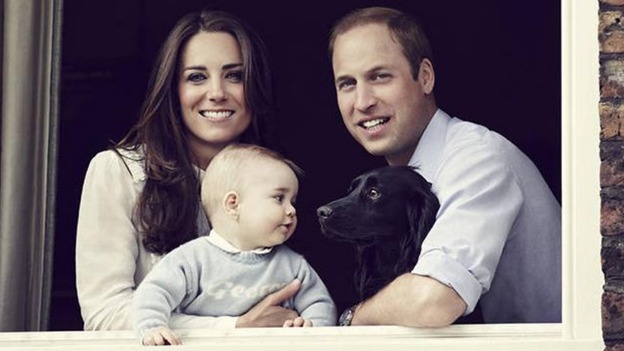 Kate looks perfect, as always. We had our pregnancies at around the same time too.. she just gave birth about 4 months ahead of me. I remember reading Kate pregnancy stories while I was cooking my son in my belly, drawing strength from hearing about her rough pregnancy to get through another sweaty, swollen, uncomfortable day.
Even cooler, my son looks a bit like Georgie boy. We're totally related. Maybe.